Buat teman - teman yang kesulitan
dalam mendownload dari berbagai uploader
dikarenakan harus premium atau gagal dalam penggunaan leacher
ini aku kasih progie yang bisa mendownload
hampir semua uploader yang ada
silahkan disimak dan didownload
Nama Progie :
FreeRapid Downloader
Versinya :
FreeRapid-0.85u1
Bahasa :
Yang aku kasih link-nya menggunakan bahasa Indonesia
System yang dibutuhkan
Recommended configuration:
* Windows 2000/XP/Vista/7/Linux(core 2.4)* or higher operating system
* Pentium 800MHz processor
* min 1024x768 screen resolution
* 40 MB of free RAM
* 10 MB free disk space
* Java 2 Platform installed
[You must be registered and logged in to see this link.]
Plugin support
Liat aja gambarnya
Klik:
FreeRapid Downloader 0.85 Update 1 main changes
Quote :

added support for Polish, Bulgarian, Korean, Portugal (Brasil), Finnish, Hebrew language - thanks to all translators!

added - experimental - Support for deleting files to recycle bin, Support for searching subtitles on opensubtitles.org (popmenu on selected files)

updates for problems with ESET Antivirus

Support for grouping FRD application in taskbar for Windows 7

fixed problem on Linux - cannot connect server problem - frd.sh was updated

other bugfixes and solved problems
Screenshotnya :Tampilan utama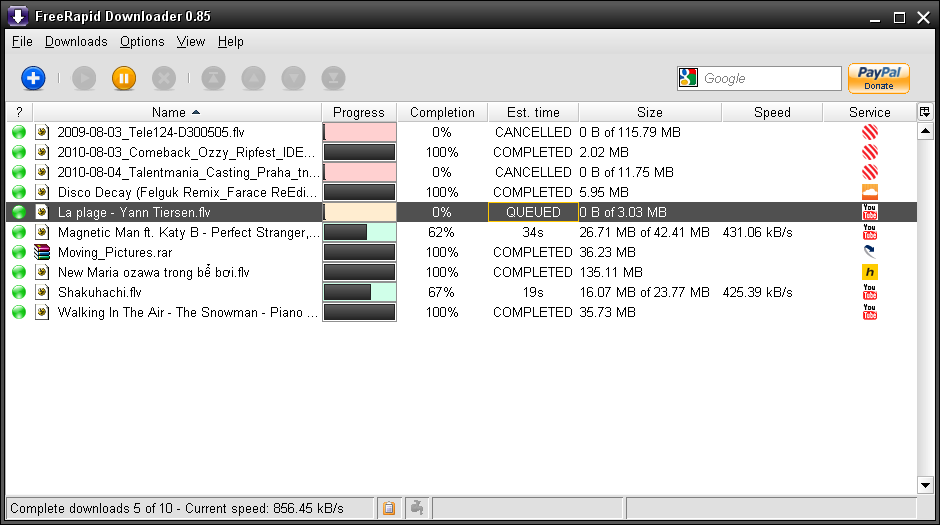 Masukkan Link Sangat gampang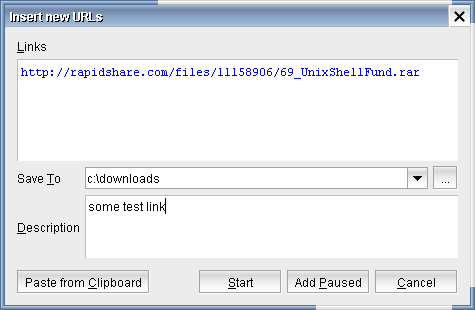 Downloads History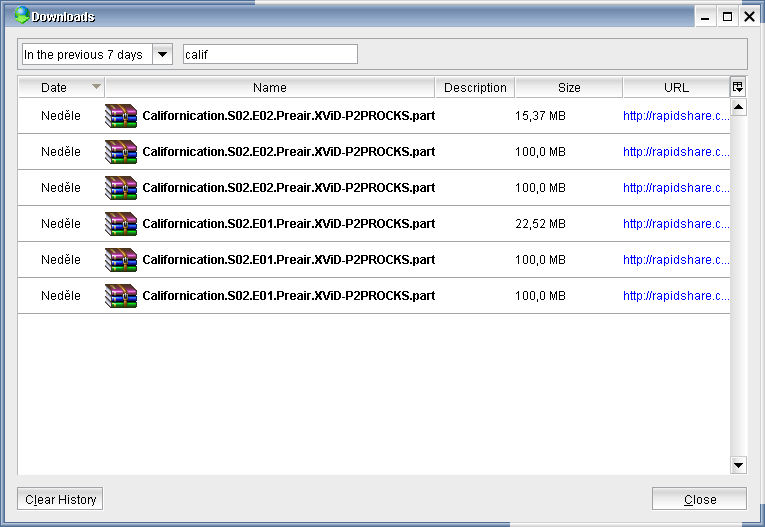 Preferences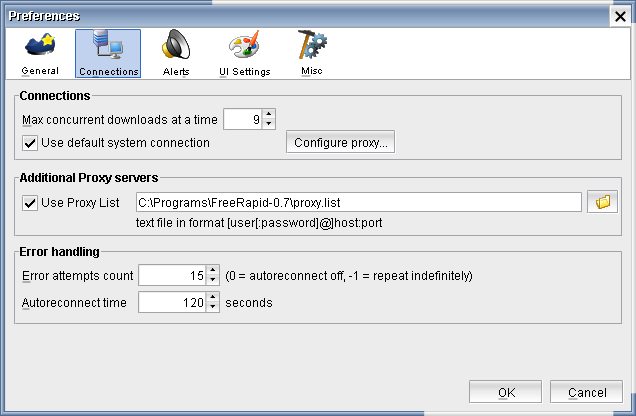 Preferences #2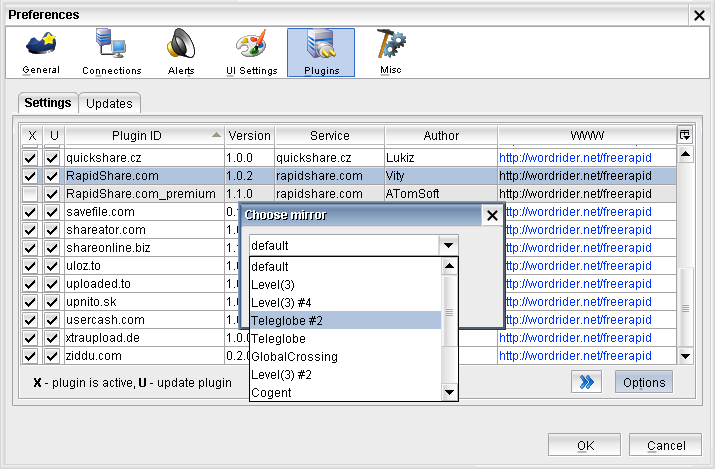 Link Downloadnya :
[You must be registered and logged in to see this link.]
Pass : tuyul.kecil
Cara Download :
Klik Link download, ntar keluar
Baru Copas link ke Program download anda
Semoga bermanfaat dan berguna !!!